Museum Work
Collecting, preserving, researching, exhibiting and teaching
The Wilhelm Ostwald Museum in Haus Energie is dedicated to the life and work of the scientist and Nobel laureate Wilhelm Ostwald and is embedded in the context of his time.
Opened to visitors by Ostwald's descendants in 1974, the museum was reopened to the public after extensive general refurbishment in late summer 2012.
Today, original items and archival documents from the life of Wilhelm Ostwald and his family are collected and preserved for the Free State of Saxony in order to present them to visitors and to make them available for research projects.
Our work complies with the standards of ICOM the International Council of Museums (ICOM).
»Wilhelm Ostwald Park is a gem in the history of science.«

COMMENT IN THE GUESTBOOK
Tours of the museum
Interesting guided tours of the museum's permanent exhibition are available for groups and individuals by prior arrangement. Visitors are rewarded with a vivid, detailed insight into the life and work of polymath Wilhelm Ostwald and his family.

More details …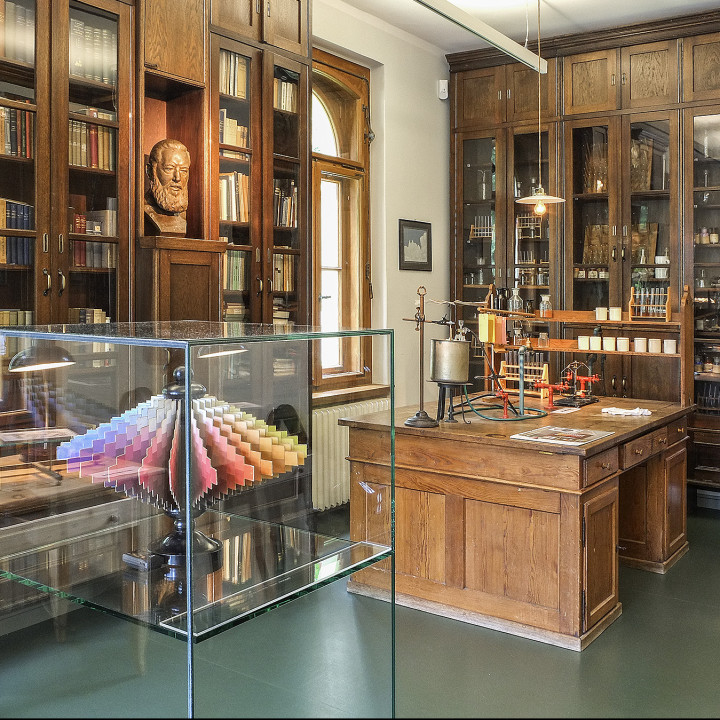 Museum education programme
We organize educational activities for visitors of all ages, including preschool groups, school parties and families. You might be interested in conducting experiments, or perhaps you would rather take a tour of the museum and the park? Whatever your age, discover the scientist in you!