THE HISTORY OF THE COUNTRY ESTATE
An idea in action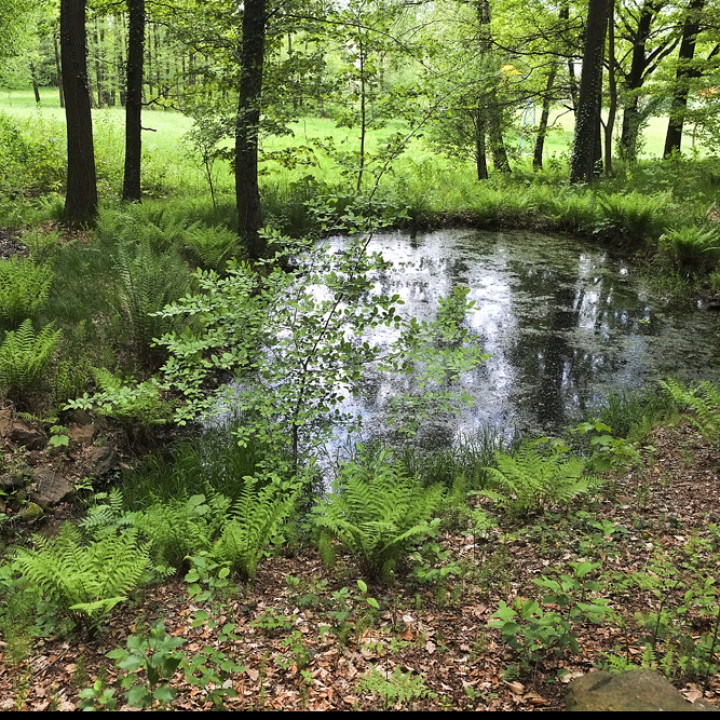 »From east to west there was a wide valley where the River Mulde once flowed. Now it flowed a few kilometres further north, with only a small stream remaining in the valley ... A forest that stretched for hours, reaching as far as Grimma, bordered on the estate to the west.«

WILHELM OSTWALD, LIFELINES, 1926/27
The Energie country residence purchased by Wilhelm Ostwald in 1901 was initially a summer retreat and ended up being home to his family all year round. Ostwald set up his research facility here and made it a meeting place for the academic elite.
After the death of Wilhelm Ostwald in 1932, part of his writings remained in Grossbothen, while the rest were moved to Berlin. Over the years, the park and its buildings were used for a variety of purposes, including as accommodation for refugees during the Second World War.
In 1953, the children of Helene and Wilhelm Ostwald arranged for the park to be donated to the Berlin Academy of Sciences. In the East German era, the grounds were first used as a memorial, and later also for industry.
On 3 October 1990, when East and West Germany were formally reunited, ownership of the estate passed to the government of Saxony. The newly founded Wilhelm Ostwald Society became responsible for maintaining Ostwald's legacy. However, at the start of the 21st century, the park was threatened with closure due to Saxony's policy of austerity and cuts.
The estate was rescued on 1 January 2009 when it was transferred to the Gerda and Klaus Tschira Foundation. It was converted from a memorial into an active space with a museum, archive and scientific conference centre hosting a wide range of events, educational activities and temporary exhibitions, and collaborating with various partners and organizations.